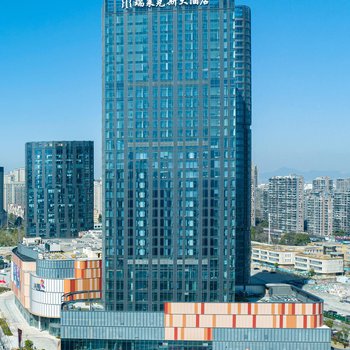 This hotel offers a pleasant stay in Hangzhou for those traveling for business or leisure.
The hotel is conveniently located just 14km from Hangzhou East Railway Station and 21km from Hangzhou Xiaoshan International Airport. In addition, Gaosha Road Metro Station is just a short walk away. Keeping busy is easy, with Quwanqu Bengchuang Theme Park, Jinbei Children Theme Amusement Park and Zhejiangligong University Theater all nearby.
When guests have some time on their hands they can make use of the onsite facilities. This Hangzhou hotel offers parking on site.
According to our trusted guests, the facilities at this hotel are first-rate.